Meet Dr. Andrew Czapla
Helping Patients Take Control of Their Health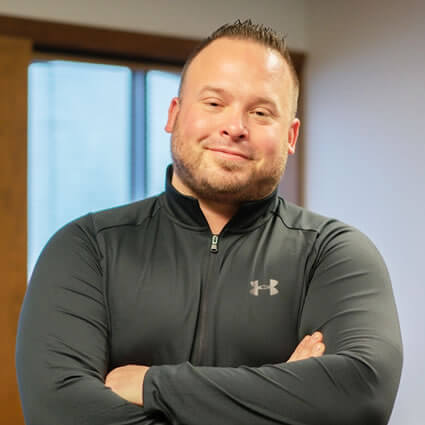 Dr. Andrew loves helping people, restoring their hope and motivating them to get active and feel better. Empowering patients to take control of their health and live a healthy lifestyle is rewarding, and he continually educates himself to stay up-to-date on the latest research and advances in chiropractic and healthcare in general.
The Chiropractic Journey
Dr. Andrew discovered chiropractic in the sixth grade, after a baseball injury. He slid into second base, and his low back locked up, leaving him in pain and unable to run, move or play. He saw a chiropractor, who evaluated his condition and adjusted him—the pain was gone, and he got back to playing. He loved that there was something that could provide instant relief, and he knew he wanted to become a chiropractor and help others in the same way.
He attended University of Western States Chiropractic College, graduating with his Doctor of Chiropractic in 2012. He practiced as an associate for nearly ten years before purchasing Alpine Family Chiropractic in early 2021.
Whenever Dr. Andrew was hurt, he would get care and feel that instant relief. When patients tell him they've heard that once you see a chiropractor, you have to keep going several times a week forever, he explains how we're different. We treat the joint restriction and get you out of pain fast. And when you're better, you're better—no need to keep coming to see us constantly.
An Integrative Health Model
Over his years in practice, Dr. Andrew has come to realize that it's rarely just one thing that helps somebody get better. We strive to help patients trust the integrative health model that addresses their joint restrictions as well as their muscles and overall mobility. Acupuncture, massage and physical therapy work in concert with chiropractic care to provide the best overall results for many patients.
OUR SERVICES
Away from the Office
When he's not at work, Dr. Andrew loves spending time with his family and friends. He also enjoys fishing, hiking and all that the community has to offer.
Feel Better at Alpine Family Chiropractic
Book your appointment today with Spokane chiropractor Andrew! We look forward to helping you achieve a healthier version of you.
---
Dr. Andrew Czapla | (509) 466-9209