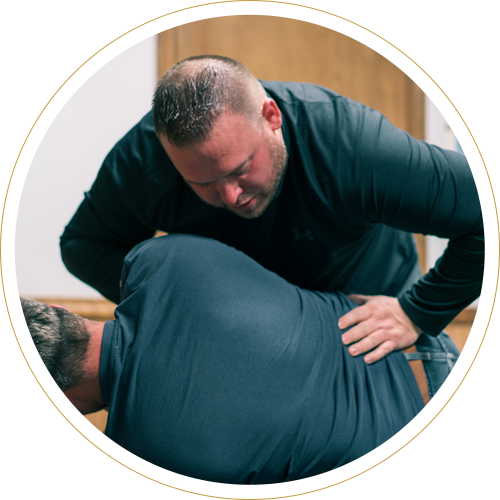 Our Approach to Care
Our office is very laid-back and personable, and we treat every patient like a member of our own family. Spokane chiropractor Dr. Andrew loves to make people laugh and smile, and he's very approachable. He encourages patients to ask whatever they want—he wants to educate everyone about exactly what's going on with their health, and what their best options are so they can make fully informed decisions and take control of their own health.
Dr. Andrew's goal is to get you out of pain and help you reach your goals as quickly as possible. Because chiropractic care is safe and non-invasive, it's a good place to start with care, and you'll know within four treatments if we can correct your problem. If we can't help you, we'll help you find someone who can— we've streamlined the process for getting patients in to see other types of providers quickly and efficiently.